Attention all CCLEOA Members:
Obituary for Joe Heckman Monday January 9, 2023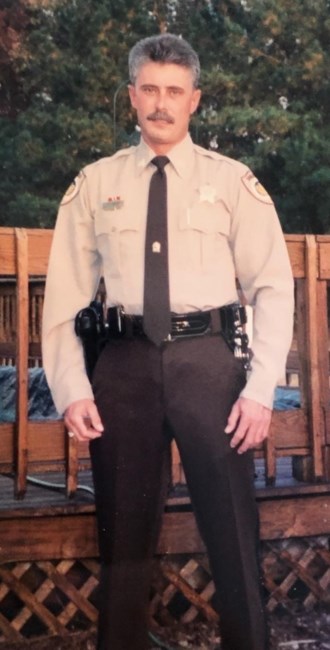 Joseph "Joey" Walter Heckman
June 26, 1966 – January 9, 2023
Obituary of Joseph "Joey" Walter Heckman
IN THE CARE OF
Cotten Funeral Home
Joseph "Joey" Walter Heckman, 56, of New Bern, North Carolina passed away on Monday, January 9, 2023.
Service to his community was a hallmark of his life. Beginning at a young age, Joey was an Eagle Scout and then became a firefighter with New Bern Fire Department and an EMT with Bridgeton Rescue. He transitioned into law enforcement where he served 30 years with Havelock Police Department, Pitt County Sheriff's Office and retired as a Captain with the Craven County Sheriff's Office. Joey was the president of the Craven County Law Enforcement Association for more than 20 years. He was a member of Doric Masonic Lodge No. 568 A.F. & A.M. and the New Bern Shrine where he served as past director of the Chef Crew. Joey was very social and never met a stranger. Family was the most important aspect of Joey's life and he loved spending time with them, especially during the summer down on the dock.
Joey was preceded in death by his father, Roger Heckman.
Joey is survived by his loving wife, Teresa Heckman; children, Reba Heckman Guthrie (Gabe), Adam Heckman (Madeline), Ethan Heckman, and Kellie Alphin; mother, Joann Heckman; brothers, Wesley Heckman (Erica), Matthew Heckman, and Tony Heckman (Wendy); sister, Wendy Heckman Crow (Ron); aunt, Lenore Adametz; and grandchildren, Jaxson Alphin, Karie Lynn Alphin, Joseph Alphin, and Violet Heckman.
The family will receive friends from 5 to 8 p.m. Wednesday, January 11, 2023 at Cotten Funeral Home.
Funeral service will be 1 p.m. on Thursday, January 12, 2023 at Cotten Funeral Chapel with the Reverend Jesse Pittman officiating.
In lieu of flowers, memorial contributions may be made to the Masonic Home for Children, 600 College Street, Oxford, NC 27565 or online at mhc-oxford.org.
Arrangements are in the care of Cotten Funeral Home & Crematory.
https://www.dignitymemorial.com/obituaries/new-bern-nc/joseph-joey-heckman-11097699
Reminder to all Members: Sunday Range Hours are 1300 until 1800 hours.
Volunteer Cleaning Teams
The volunteer Cleaning Teams are keeping our building as clean and sanitary as possible. They are wiping down door handles, light switches, hard surfaces etc.
Our range will remain open
Our range will remain open, per Joe Heckman. Please keep Social Distance at least 6 feet or more.
Membership application for CCLEOA
Attention to anyone that would like to apply for membership to CCLEOA. Please DO NOT mail a membership application to the PO Box.
You must be in attendance at a meeting, with the required paperwork to be considered, and be voted on for membership. Please contact me for more information. steve@ccleoa.org
We now have a small dumpster for garbage ONLY
We now have a small dumpster for garbage ONLY. Please do NOT put paper, or cardboard in it. There is a trailer for paper and cardboard.
Pistol Shooters
It is requested that pistol shooters use the area on the left side of the pistol range and refrain from using the area in front of the turning targets.
Railroad ties with appropriately spaced holes for dowels have been added in that area.
This request is made to reduce the damage caused to the turning targets by stray shots and walking over the air lines to place targets.
The area on the left side has been set up to alleviate the need to climb over the ties to set targets and is more suitable for casual shooting.
Thank you, Executive Board